Preventive maintenance
Never let any equipment deteriorate. Maintain your infrastructure proactively.
Organizing maintenance rounds at a set frequency is inefficient, as some equipment needs maintenance as a priority while others require no particular attention. The risk is to let equipment deteriorate and reach an advanced state of degradation, requiring time-consuming and costly retrofitting.

It is time to switch from a corrective to a preventive approach and anticipate damage before it becomes problematic.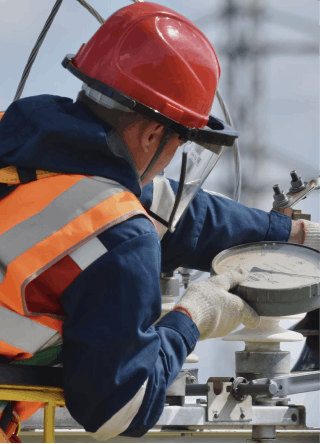 With Deepomatic, infrastructure owners obtain reliable data on the condition of their equipment, in real time and as operations progress.

Computer vision algorithms detect the causes of degradation each time an operation is carried out on equipment and provide a history of photos and actions taken on equipment.
This allows you to initiate priority maintenance operations at the right time and place for greater efficiency.
The traceability provided by Deepomatic's platform also makes it possible to assign responsibility and the cost of restoration to the person in charge.
01.
Improved equipment availability
02.
Controlled maintenance costs
less unnecessary site visits, less need to completely overhaul equipment.
03.
Protect the long-term value of your infrastructure

Read the interview of TDF
Asset Management

Based on AI analysis of equipment photos, our platform's Asset Management function calculates a health score indicating their physical condition at a given moment, and the dashboard displays its evolution throughout operations.
Plan maintenance visits and avoid equipment ending up in too critical a condition.
As soon as a piece of equipment shows signs of deterioration, those in charge of infrastructure life can consult the photo history and identify the person(s) responsible to take appropriate action.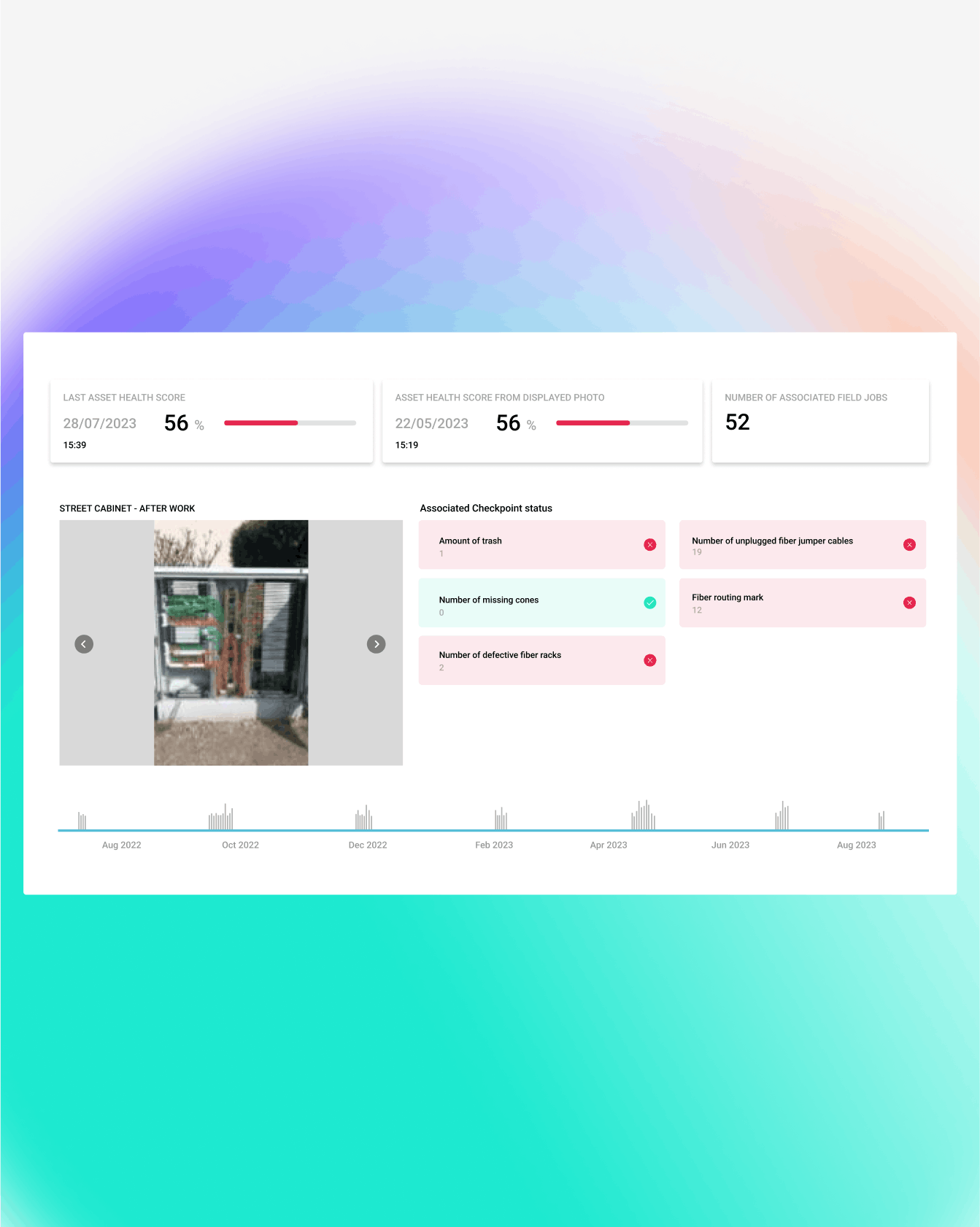 Deliver quality without
compromising productivity