Scale your operations with First Time Right automation

01.
Control automatically photo & job conformity
Our Computer Vision algorithms check specific control points on photos taken by the field worker using their phone, before and after the work has been done. Through the AI-based mobile interface, they receive instant feedback on what has been done right or wrong and get to fix any problem before they leave. Quality and authenticity of these photos are also checked instantly, ensuring completeness of the photo documentation.
02.
Extract visual information from documents and screenshots
Automatically extract information from non-structured documents: make sure field paperwork is complete and connect un-connected digital systems thanks to screenshot information extraction, to eliminate time-consuming back-office work.
03.
Monitor the physical status of equipments
Thanks to the analysis of photos during successive operations, get an objective and complete view of the evolution of the physical status of every equipment. Thanks to the Deepomatic asset health score, trigger maintenance operations where and when they are needed.
20 000+
field workers use Deepomatic on a daily basis
20M
field operations analyzed every year
Platform
components
Mobile experience
Equip your field workers with best in class human-AI interface
The ultimate AI experience for field workers, to accompany them during their work and ensure they get it right the first time. The mobile interface guides them towards qualitative photo taking, and enables them to auto-control their work thanks to instant AI feedback. The experience focuses on fluidity and usability. Automated data collection removes the hurdle of manual reporting.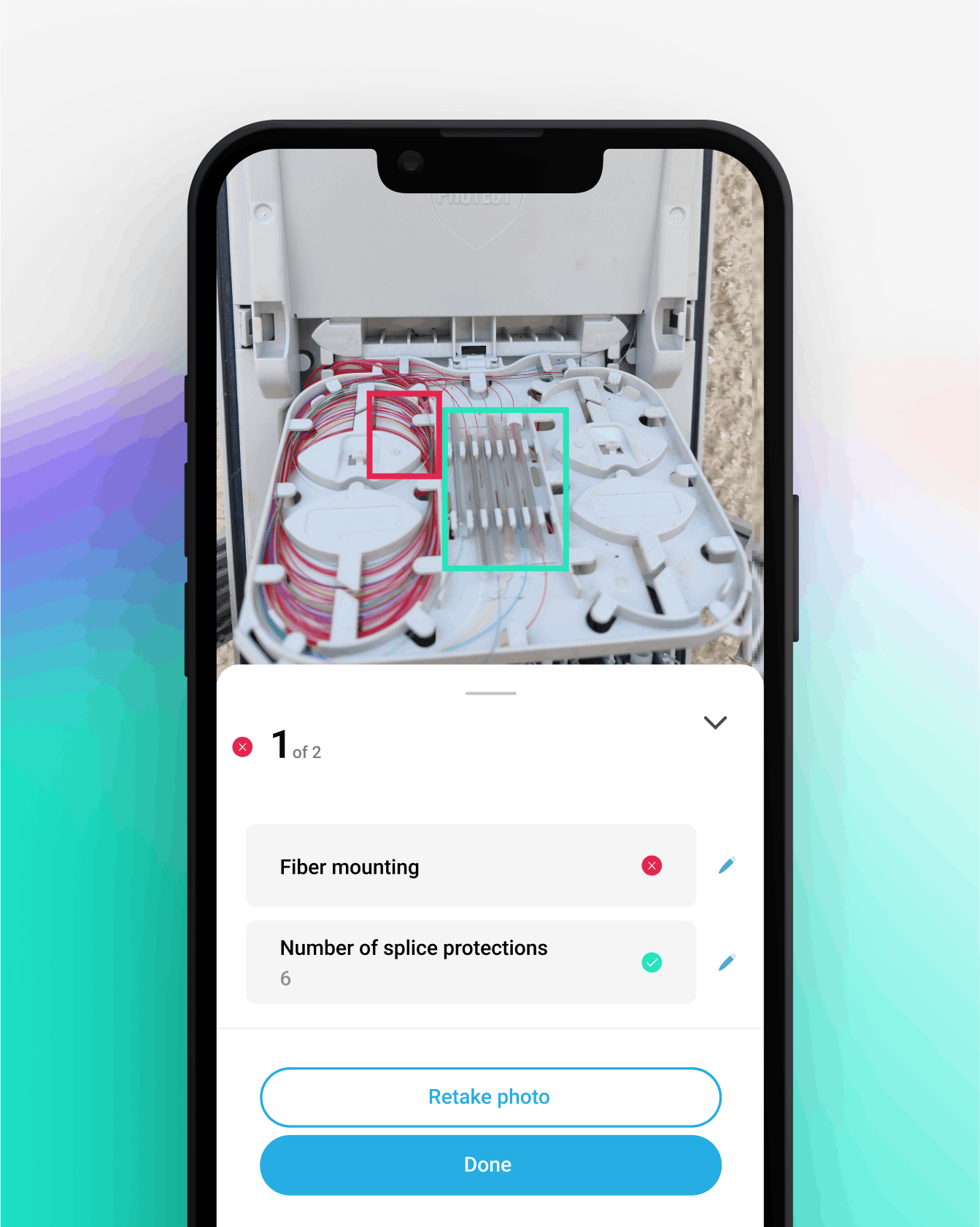 Intelligence Center
Search and visualize millions of operations
All operations analyzed through Deepomatic can be explored by back-office teams. This allows them to visualize pictures and the associated AI analysis in case of any future problem. Performance indicators allow to have real-time visibility at scale on all the operations, the level of quality compliance across their contractors, and the overall state of the infrastructure.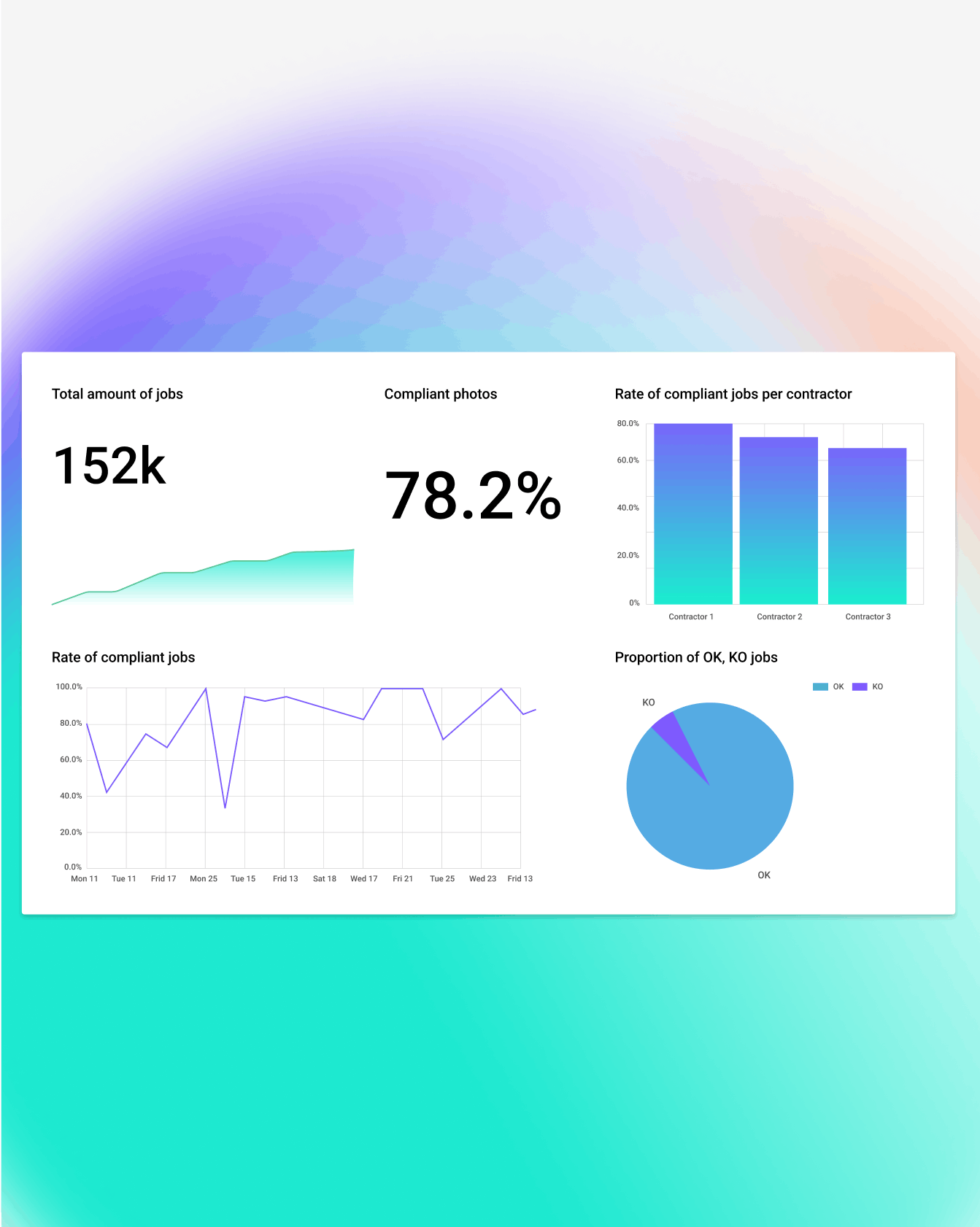 AI Factory
Train your custom state-of-the-art AI
Train the AI on your own quality controls and equipment, and combine custom models with the best off the shelf algorithms such as specialized OCR or LLMs to solve your specific business problem. Reach the highest precision thanks to 10 years of R&D, our unique technology and expertise.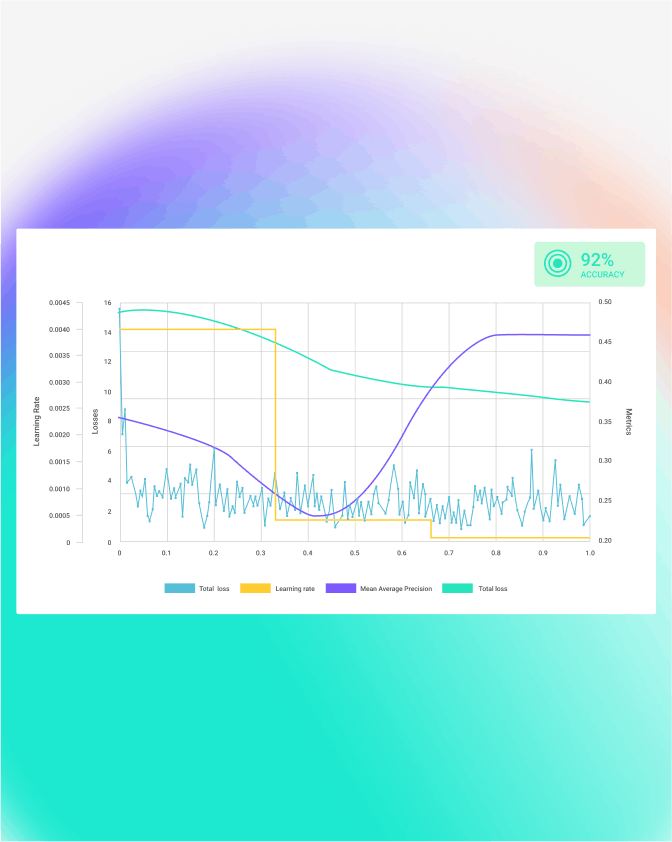 At-scale deployment
Scale to millions of operations seamlessly
Whatever your use-case and your scale, Deepomatic has got you covered. Whether you need to control hundreds of millions of images a year or to perform high-intensity batch processing, our infrastructure scales with your needs.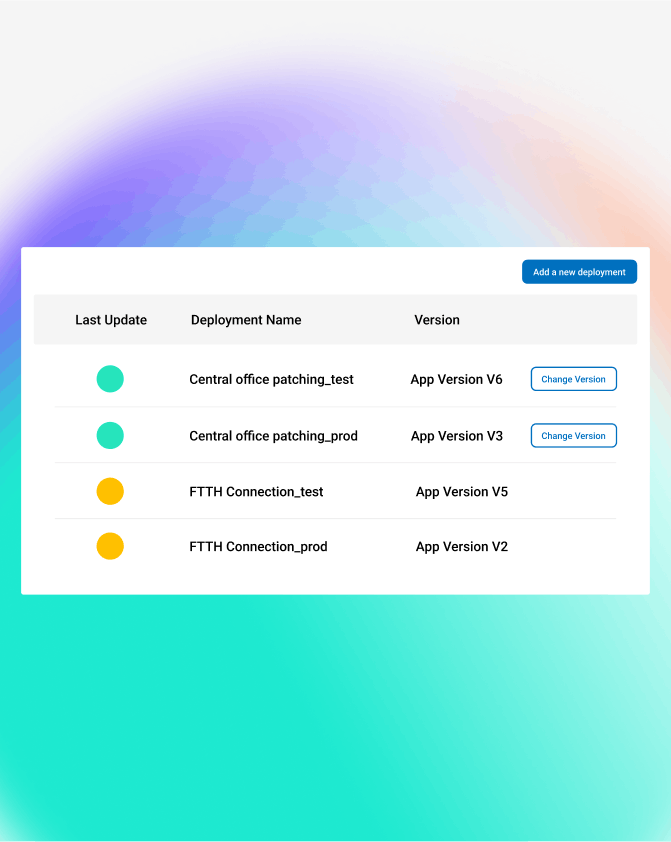 Integration
Integrate easily within your existing enterprise software ecosystem
Easily connect your IT system (FSM, GIS, ERP, BI) to the Deepomatic platform through REST APIs and automation. Get the raw field data (photos, documents, etc.) and the corresponding AI analysis results back into your IT system through API or Google BigQuery connectors.
Documentation
Integrate our human-AI experience into your existing field software suite
Supercharge your existing app with a seamless AI / user experience and avoid the use of multiple tools for your field teams to accelerate their adoption of the software.
Documentation
Leverage off-the-shelf connectors with our growing ecosystem of software partners
Accelerate your time-to-value by leveraging existing off-the-shelf integrations and benefit from proven solutions.