Smart meter installation
Accelerate the energy transition and switch to smart meters
Deepomatic supports energy network operators in replacing older-generation electricity, gas and water meters with smart meters.

The main challenges holding you back
Smart meter installations are not always properly documented, and only a small proportion of operations are checked manually via on-site or back-office audits. Installation faults often go unnoticed and can lead to costly repeat visits.
01.
Obtaining complete reporting of your smart meter deployment
Manual reporting is tedious and not always accurate
Photos are not always required, and when they are, their quality is questionable
When photos are mandatory, they are unexploited.
02.
Applying quality standards at scale
Audit of operations through sampling
Defects are reported too late and create end-cust frustration
Success story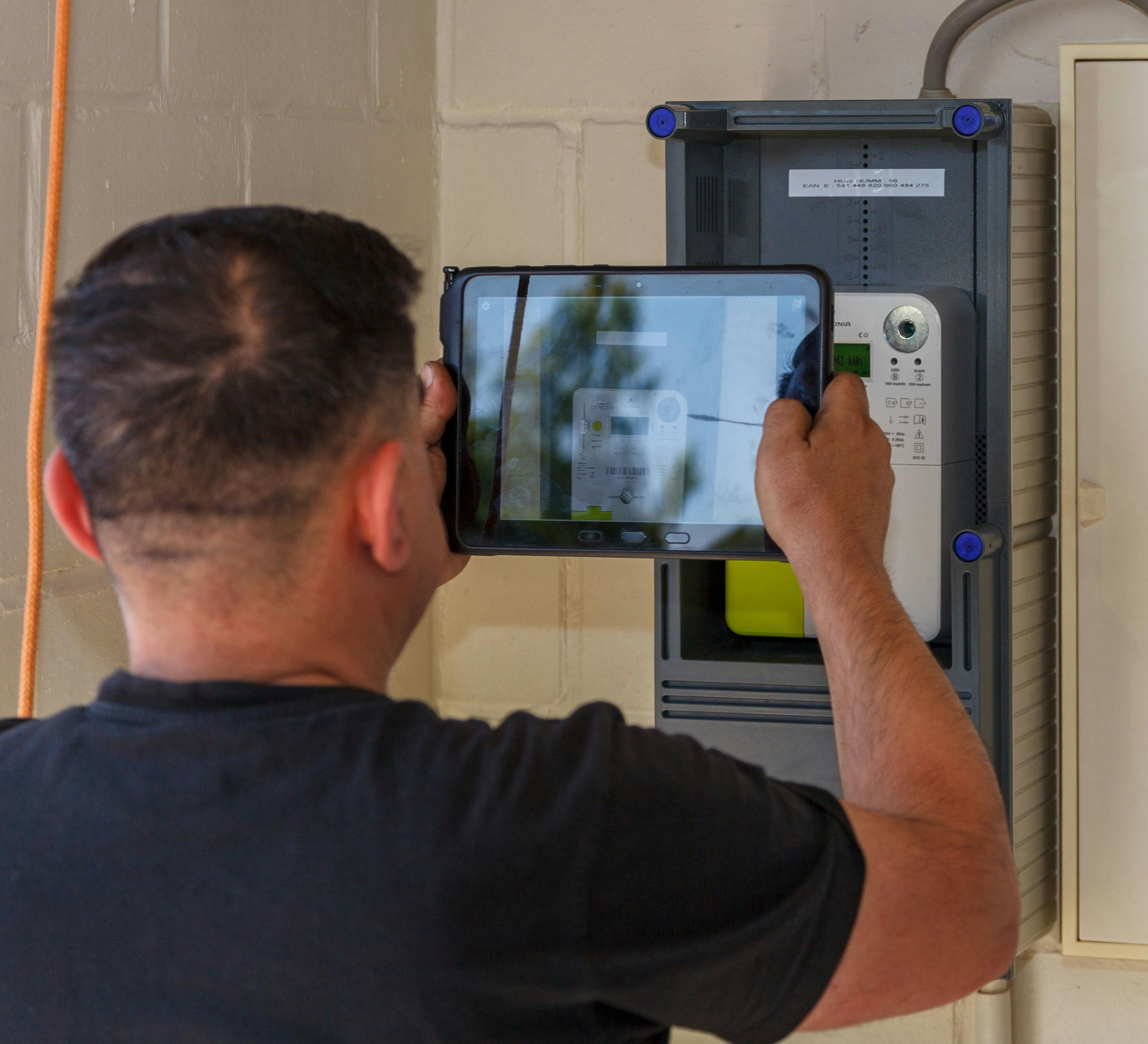 Unit-T
Unit-T & Deepomatic: Digitizing Field Operations in Energy Sector
Read the full story
Distribution system operators, get it right !
Ensure timely deployment of meters
Guarantee the quality and safety of meter installation
Use reliable field data to arbitrate in the event of anomalies
Reduced customer service calls
Reduced end-customer churn rate
Contractors, get it right !
Save OPEX by reducing the number of revisits
Allocate the time saved to other field works and increase your revenues
Reduce quality-related costs
Reduced resources dedicated to quality control
Reduced penalties due to poor quality of service
Help field staff acquire skills as operations progress
Field workers improve their gestures and develop good reflexes

Automate Quality. Accelerate Growth.