Real-time quality control
Empower your teams to leave the field with a clear mind, knowing that the job has been done right.
Today's field tools may help to better plan operations, but they have yet to address a fundamental problem: helping workers to do the job right the first time.
Avoiding mistakes.
Avoiding oversights.
Yet these anomalies prevent equipment and infrastructure from functioning properly. Companies have to plan for re-interventions and suffer complaints from their clients whose experience has deteriorated.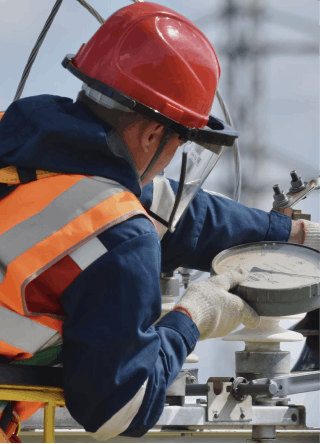 With Deepomatic, field workers are no longer left to their own devices. They're equipped with mobile software that helps them do their job correctly.
Computer vision algorithms analyze field photos and systematically check each operation. Workers receive instant feedback, enabling them to correct any anomalies detected before leaving the site.
01.
Accelerated time-to-revenue
Subcontractors are paid from the very first intervention
Operators deliver their services faster to end-users
02.
Lower costs
Lower quality control and back office costs
Reduced costs linked to equipment damage
Greater customer experience

03.
Customer loyalty
Better quality of service for companies and end customers
Compliance with quality and safety standards
More autonomy for field workers
Telefonica's success story
Mobile app
Deepomatic's mobile app enables field workers to capture before-and-after photos of their work. Our AI tells them in a matter of seconds whether their actions have been carried out correctly.
Avoid leaving defects uncorrected, leading to rework.
Put quality control back at the heart of every operation to ensure its success.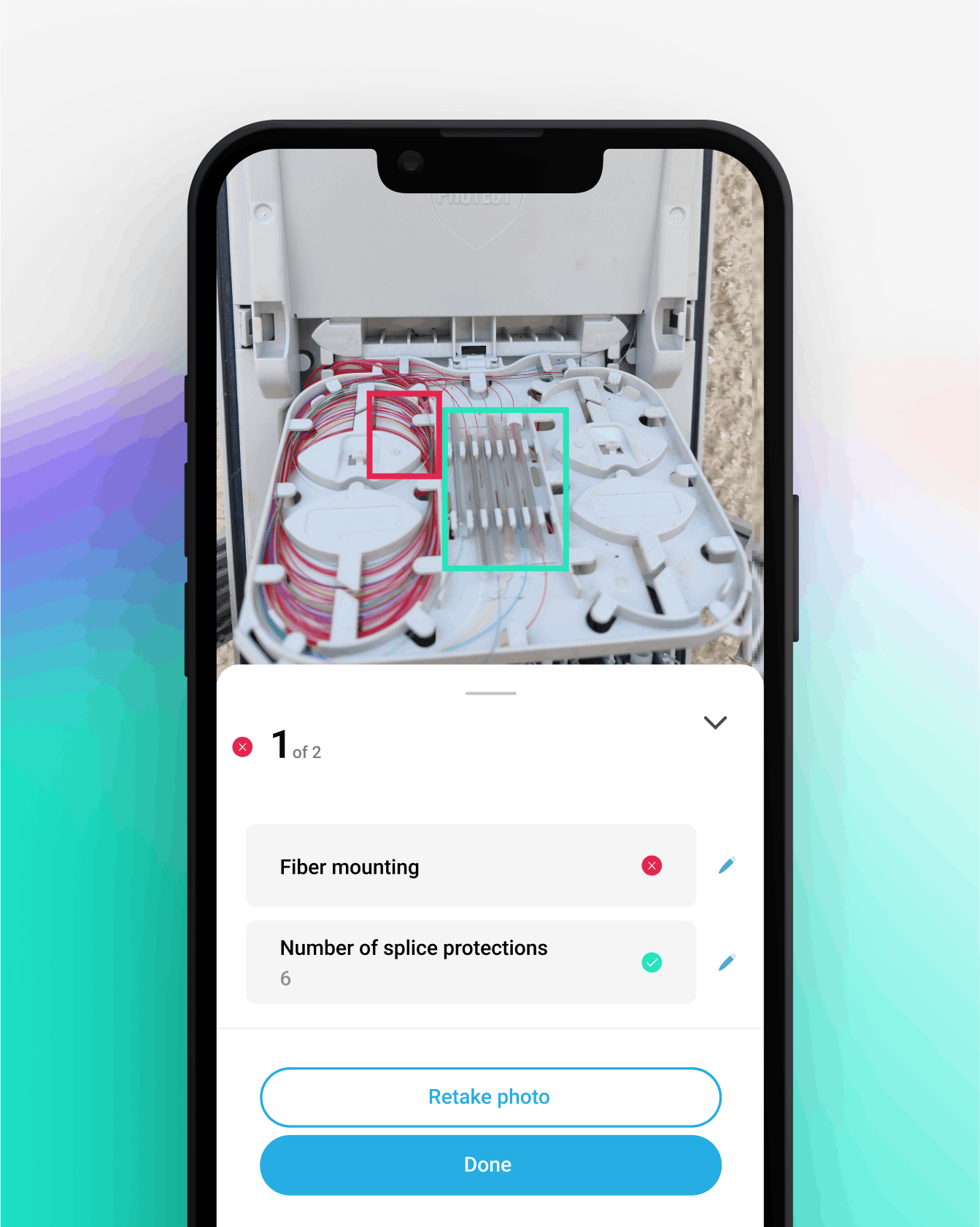 Deliver quality without
compromising productivity