Compass y Deepomatic: Detección automática de bandejas de comida en los restaurantes de las empresas
Lunch break is an essential component of well-being at work. The rise of new catering offers has renewed consumer expectations, both in terms of food supply and service quality. With the aim of retaining clients and making lunch a moment of relaxation and pleasure, Compass Group is undergoing a profound digital transformation. With better information on products, a more fluid customer experience, and a range of new services, Compass Group is innovating to meet the new expectations of its guests.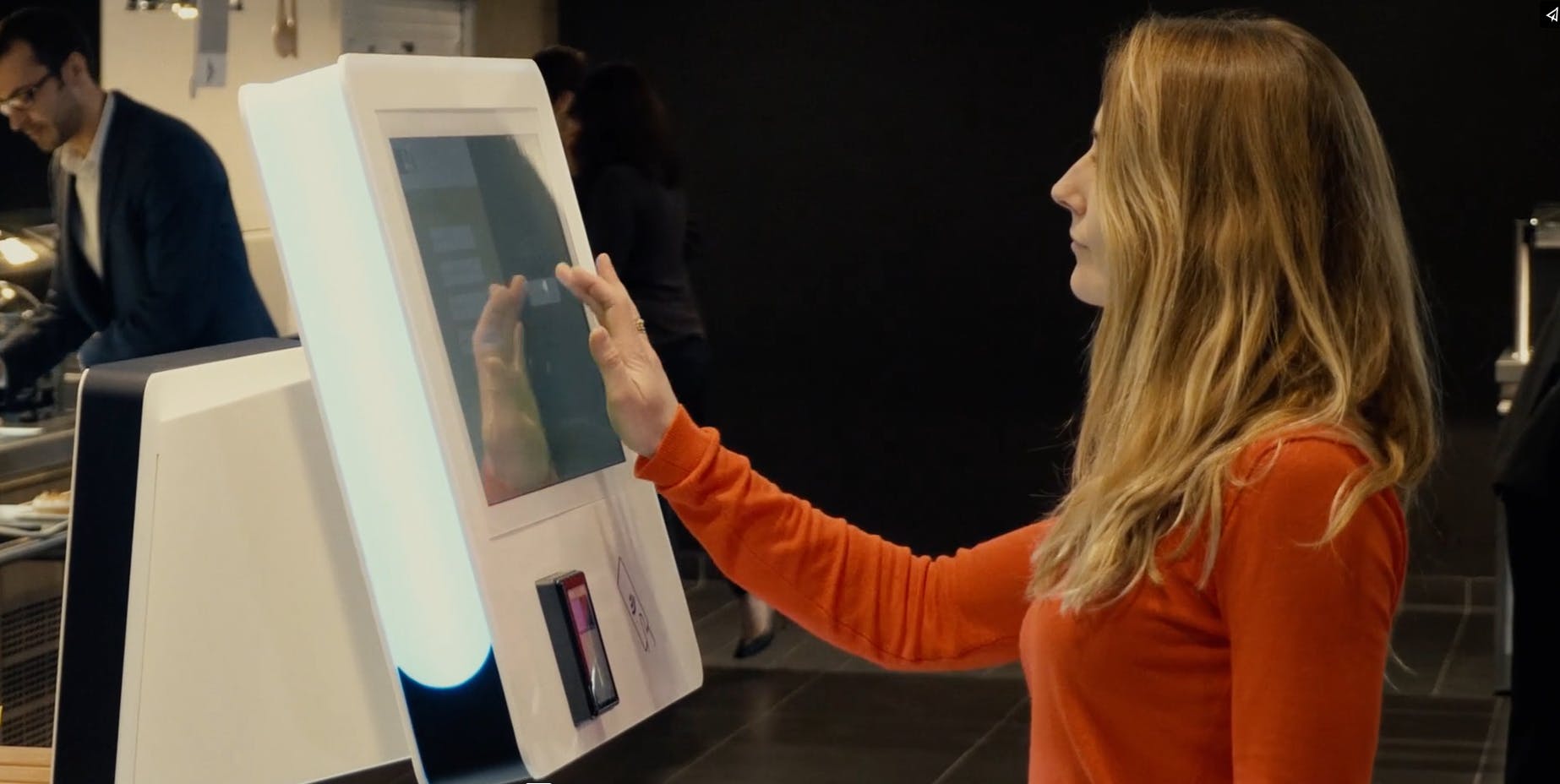 92%
Of guests are very satisfied after using the smart checkout
25
Restaurants have deployed this smart checkout solution so far (and 210 more to come)
Traditional cashing systems involve manual entry by restaurant employees and the average waiting time at the checkout is over 5 minutes.

Point-of-sale queues are one of the most irritating points on the customer journey and can be the cause of customer loss.

Eliminating friction points is one of the first steps to improving the customer experience.
In order to cope with the queue at the checkout, Compass Group has developed a Smart checkout solution, leveraging Deepomatic's state-of-the-art Computer Vision platform. This intelligent cash register is a world first in the food service industry and reduces the time spent at the check-out to a few seconds.
→ An easy-to-use cash register terminal equipped with a camera
→ Neural networks trained with the Deepomatic Studio® software on 1 million photos, able to recognize more than 10,000 products and/or recipes
→ A deployment on the edge with Deepomatic Run® software
In order to ensure the management of new references and the improvement of performance, the Smart Checkout learns from the guests' feedback. Thanks to Deepomatic's scalable platform, customers' manual entries in case of doubt or error enrich neural networks' learning by associating each product or recipe photo with the right reference, preventing future mistakes by the camera.
How to get your customer to checkout in less than 10 seconds?
1. Once guests pick up their lunch, they place their tray on the terminal 
2. They scan their badge for identification 
3. The camera-equipped terminal takes a picture of the tray and sends it to the server 
4. The neural network interprets the images and instantly returns the list of identified dishes: less than 300 ms is enough to recognize the entire content of a tray
5. Guests pay for what's on their tray in a few seconds via their  badge or credit card
""Deepomatic has allowed us to make the checkout process easier by considerably reducing processing time. Deepomatic's platform allows us to industrialize the deployment and the day-to-day evolution and life cycle of algorithms and their associated training sets.""
Benoit Keirle
Compass Smart Checkout Project Manager
Grupo Compass

Experience Quality First Hand