Fiber optic installation
Guarantee the quality and conformity of FTTH/B connections.
The quality of installation operations has a major impact on the subscriber's experience of the fiber optic network. A faulty connection leads to dissatisfaction, which can result in a loss of subscribers and revenue.

The main challenges holding you back

Field teams are under pressure to connect subscribers quickly, so they try to move fast, to the detriment of quality. Up to 30% of fiber network installations fail.
On average, only 15% of connections are inspected, as the checks are carried out manually and are therefore inapplicable to all operations.
Because of the cost of rework and possible penalties, but also because of the loss of subscribers who have had a bad experience after connection.
Success story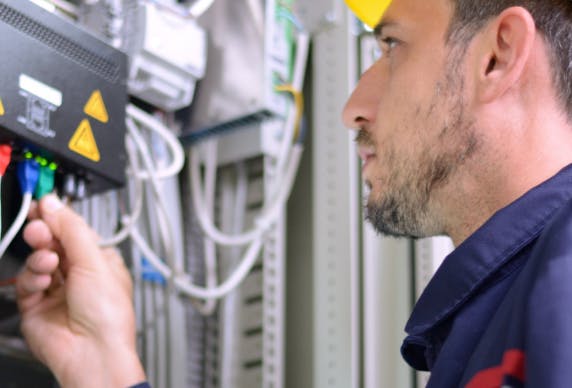 Movistar (Telefonica)
Movistar & Deepomatic: Ensuring Top-Quality Fiber Optic Installation Services
Read the full story
Operators, get it right !
Faster service activation
Increase First Time Right success rate
Accelerated time to revenue
Reduced quality control feedback loop
End-customer quality of experience
Reduced customer service calls
Reduced end-customer churn rate
Contractors, get it right !
Empower staff with limited experience to perform mission-critical tasks with confidence

Automate Quality. Accelerate Growth.